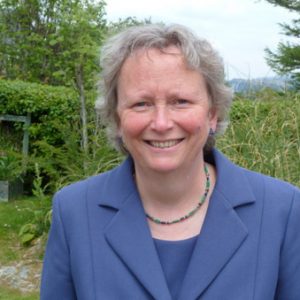 Edwina Bell
Project Manager
The overall Project Manager is Edwina Bell who has a wealth of experience in project management, strategic development, finance, human resources, estate management, enterprise and information technology, not to mention evacuating small islands.
Edwina is currently based in the General Manager's Offices at Harbour Station although spending time at Boston Lodge as well and is leading the project team of consultant architects, engineers and interpreters etc., who are working on our second round NLHF bid and preliminary work associated with the interpretation and Boston Lodge project.
Edwina's expertise in writing successful round 2 NLHF bids, leading heritage restoration and interpretation projects as well as developing effective teams of people will be really helpful as we move forward within the development phase of this exciting grant funded venture which is pressing ahead despite Covid (and Brexit).
Edwina has managed a wide range of National Lottery Heritage funded projects including Llanthony Secunda Priory – https://llanthonysecunda.org/, Rochester Cathedral's 'Hidden Treasures Project' and has just finished six years chairing the Gloucester Heritage Forum.