View Our Project Job Opportunities 2
The Ffestiniog and Welsh Highland Railway is starting delivery of a major national lottery funded project that will provide interpretation across the railway; develop skills; conserve historic buildings at Boston Lodge. This is an exciting time with the recent World Heritage Site announcement with which the project has close links and shared ambitions to make a positive impact in the area.
To deliver this ambitious program will be the Heritage Project Manager (already in post) along with an Interpretation Officer, a Training and Events Supervisor, an Engineering Volunteer Supervisor, a Work Placement Officer and a Construction Project Manager.  There will also be three trainee posts covering Interpretation, Works Administration and Project Management. All posts will be advertised on this website.
Trainee positions: Information will be available from Wednesday March 9th. 
Interpretation Officer
Salary: £21,200 (pro rata of £26,500) per annum
The Interpretation Officer will work closely with the Interpretation Consultant (Creative Core) to deliver a scheme of new high-quality interpretation and engagement activities, at Boston Lodge Works, Porthmadog, and across the FfWHR. The Officer will also be responsible for developing a new programme of guided tours at Boston Lodge Works and for managing an Interpretation Trainee.
Engineering Volunteer Leader
Salary: Minimum of £31,000 per annum dependent on skills and experience
A key post for the project is the Engineering Volunteer Leader who will resource and facilitate working parties to deliver the NLHF project heritage engineering projects at Boston Lodge Works, and, in the process, manage and facilitate the transfer of skills and knowledge to and between volunteers recruited to the teams working on these projects.
Work Placement Officer
Salary: £26,500 per annum pro rata plus benefits
A key early appointment for the project is the Work Placement Officer who will help deliver the skills strand of the project and the role includes supporting three trainees, organising work placements in the organisation and developing and maintaining training plans. The Officer will also undertake consultation, volunteer outreach, acting as a point of contact for all new volunteers.
The Ffestiniog and Welsh Highland Railways are two of the UK's most popular heritage railways, located in the heart of picturesque Snowdonia. Our offer, aimed firmly at the tourism market place, stands out as being best in class. A major employer in the local area, we provide employment for civil engineers, mechanical engineers, woodworkers and joiners, as well as jobs in hospitality and tourism. We are a family here at the Ffestiniog & Welsh Highland Railways, where staff members feel valued.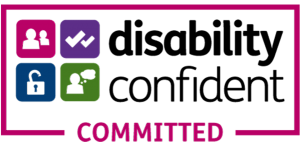 The Ffestiniog and Welsh Highland Railways are committed to increasing diversity within our workforce and to providing an inclusive working environment for all. We are a Disability Confident employer. To help us implement and monitor our equality and diversity policies please could you complete the Equality and Diversity Monitoring form below after making an application to us. You only need to do this once, even if you submit more than one application.
The Ffestiniog and Welsh Highland Railways have taken all necessary steps to ensure all of our workplaces are Covid-secure.
Please read our Privacy Notice for Applicants before submitting an application to the Ffestiniog and Welsh Highland Railways.